An excerpt from my latest article published at SeekingAlpha.com.
Nobody likes energy stocks. They're boring, old oil conglomerates on-trend for a long-term decline. In 2020, US energy sector stocks were down some -37% as measured by the Select Sector SPDR Energy ETF (XLE) versus +16% for the S&P 500 (SPY).
Figure 1: XLE vs SPY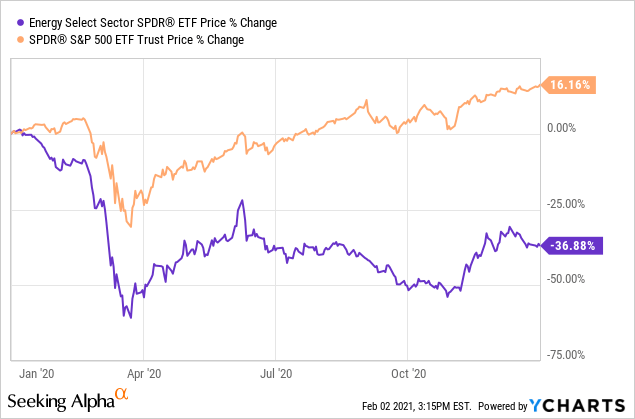 And while one year doesn't make a trend, the energy sector has seen a decade's long decline in market weight. As of year-end 2020, energy's weight fell to a mere 2% of the S&P 500 index. Not only was that the lowest level in decades, but it was also about 4x below its long-term average weight of 8%…
Read the full article at SeekingAlpha.com.
—
Victor K. Lai, CFA