Bulls running high
Markets exhaled a sigh of relief following the US-China trade truce and US stocks are retesting all-time highs. Like I wrote earlier this year, the new-highs are not a surprise and there could be even more upside if Chairman Powell delivers on anticipated rate cuts. Ironically, these new highs could signal a topping process for the aging bull run in stocks.
Indicating inflection
Several leading indicators in the US have been suggesting inflection in the business cycle. Initial jobless claims look to be bottoming just as new home sales appear to be topping. And of course, the Treasury yield curve has steepened into inversion, albeit only at certain maturities. Meanwhile, global PMI readings are also deteriorating.
Global PMI
For the stock market, the most concerning development may be the profit outlook. Stock prices are inextricably tied to earnings. Not only have S&P 500 earnings growth weakened over the past year, but current estimates have them turning negative in Q3. Clearly, not a good look for stocks.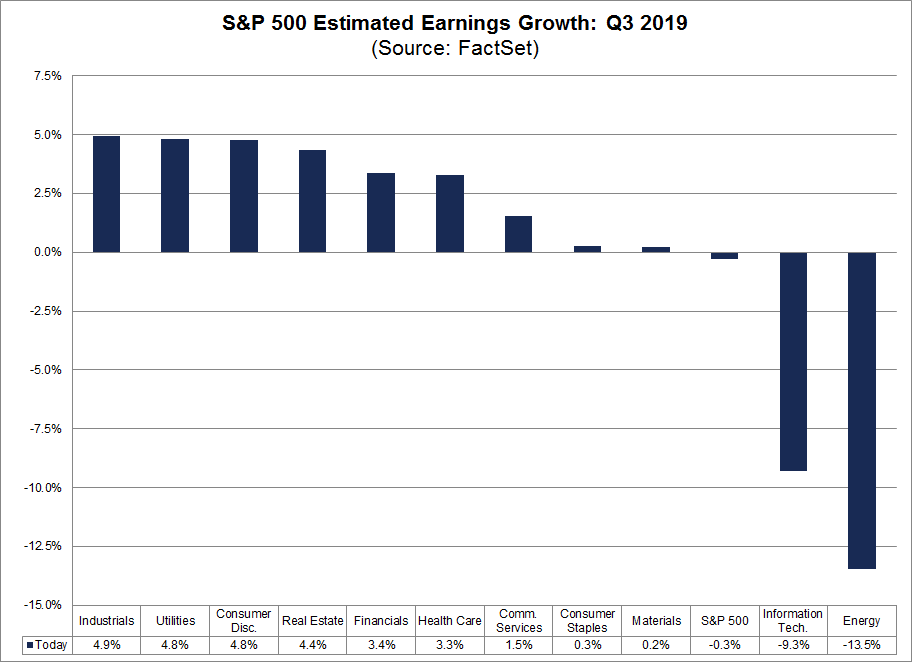 But what if…
I know, markets don't die of old age, and there could be so many upside surprises. What if earnings are better than expected? To be fair, earnings growth estimates were also negative going into Q1 this year, incorrectly so. And what if recent earnings weakness is a temporary side-effect of the trade war, wouldn't resolution reverse that? And of course, what if our deal-maker-in-chief pulls offers more stimulus heading into re-election? Couldn't any of these surprises reignite the rally in stocks?
The burning bottom line
Yes, like with rate cuts, any number of market-friendly developments could be like dousing gasoline onto a fire. But at some point, every flame burns out of fuel. To be clear, I'm not trying to "time the market" or predict when the market hits a peak. I have no idea when that will happen, but of course, it will.
Instead of trying to predict the turning point, we'll simply watch carefully and wait patiently for it to happen. And when it does, then we'll respond accordingly. At that point, we'll be watching and waiting for fear to blaze through the markets and for the panicked-sellers to burn out; because of course, they will.
Victor K. Lai, CFA